Are you looking for music jobs? Or maybe you are wondering how to make money with music?
Why not create your own music income?!
Music provides some incredible opportunities to be creative and earn a good income! For those musicians who are focused, organized and somewhat entrepreneurial, the landscape is vast and filled with countless opportunities.
I have identified 5 key areas in which musicians can make money. They are broad because there are SO many different styles and genres of music. Additionally, musicians themselves are so individual, you can have 10 people all playing the same instrument in the same genre, and you will inevitably get 10 different career paths!
The key areas in which musicians can earn money are:
Live performance.

Recorded music.

Composing and arranging.

Other monetization opportunities.

Teaching.
Live Performance:
Live performance provides a wonderful face-to-face platform to meet and grow your fan base, while receiving immediate feedback about your performances and music style and choice.
There are lots of opportunities for live performance for those with some initiative. Many of these opportunities present themselves through word of mouth contacts, so get out there and be active in the music scene and let people know what you do. Remember to always carry business cards with you for when you make new contacts.
The places you can go to create performance opportunities are wide and varied. Depending on your music genre and experience, you may consider a range of venues and occasions in which to perform.
These could include:
Busking.

Playing in restaurants, cafés and clubs.

Performing in festivals and local music events.

Providing music for parties, weddings or corporate functions.

Touring as a solo artist or with a band.
Instrumentalists could perform solo, form a duet or band or join an orchestra or concert band. Singers could accompany themselves, prepare backing tracks, form a small a cappella group, join a band as the lead vocalist or as a backing singer, or join a choir.
Whatever your strengths may be, focus on them and find a niche that works for you. Then make plenty of time for practice, stay focused and consistent in developing your skills, and take every opportunity that comes your way to gain experience and establish your reputation!
Music Recordings And Videos:
For many musicians, making good money as a musician is all about making quality recordings of their music. The traditional route was to get signed with a recording label, but with the Internet and the growth of YouTube and platforms like Patreon.com, musicians are able to make their way very well with some initiative, consistency and persistence.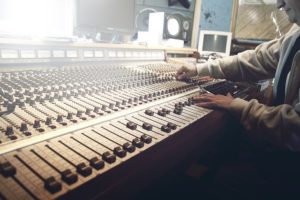 The opportunities can be very lucrative if you have a great niche and are smart and disciplined about your approach and goals.
Some ideas include:
Set up a YouTube channel and get busy filling it with your original music and live performances, to build a fan base.

Covers are a great way of attracting new fans. Make awesome original arrangements of covers and upload these to YouTube. Try to find a point of uniqueness in your style, so you stand out in the crowd!

If you have a recording studio, hire out the space (and your mixing skills for an additional fee) for other bands to record their music.
The main thing is to get started now and then keep going!
Don't wait for the perfect time.
Start doing what you want to do. Complete a few projects to the best of your ability now. Put them out there for people to hear. Then move on to the next project and the next and the next. The momentum will grow.
Do you want more ideas for making money through live performance and recordings? Download your copy of my FREE REPORT: 141 Ways to Profit From Your Music Passion now!
Composing And Arranging Music:
Do you love to compose and arrange music?
There are always opportunities in music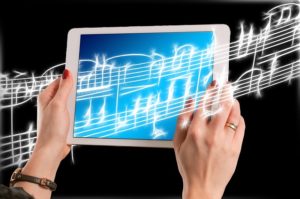 to create high quality compositions and arrangements in your unique style that people will love and pay money for. There are lots of ways you can generate excellent money using your composing and arranging skills.
These include:
Sell your compositions through online music websites.

Set up an account with online freelancer sites and offer your music arranging/ mixing/ singing/ voiceover services to paying customers.

Compose/ arrange for a band or singer you know.

Arrange music for school ensembles and classroom work.
Other Music Monetisation Opportunities:
Music is such a wide and varied industry; there are always opportunities to earn good music money for those who are prepared to use some initiative and chase down their dream.
Opportunities exist in traditional-type settings and also the Internet has opened up a whole world of opportunities that didn't exist a few short years ago!
Traditional opportunities could include:
Instrument repairs or sales

Selling items (eg music, CD's etc) through your music business and at live band gigs.

Concert promotion.

Be a roadie or a sound or lighting technician.
The internet opens all kinds of opportunities, including:
Using your success in music to promote other products.

Blogging or podcasting about your favourite music topics.

Selling affiliate products.

Run an online store through Ebay, Amazon, etc.
For more ideas, download your copy of the FREE REPORT: 141 Ways To Profit From Your Music Passion.
Teaching Music: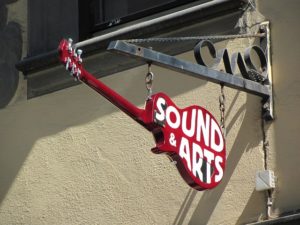 The best thing about teaching is that it's a reliable and stable form of income, which also provides some flexibility to allow you the freedom to work on other music projects, including performance and online work. Teaching music can also pay an incredibly good hourly rate, especially if you are able to identify your uniqueness and promote that!
Teaching music can be a very rewarding full-time income, provide an amazing array of business opportunities, and is the perfect complement to musicians wanting to support themselves well while developing other forms of music income.
Music teaching opportunities are vast. Some areas to consider are:
Teach music from your home or studio.

Teach class music in schools.

Running short-term music enrichment activities through your local community center. This is a great way to build your numbers for your private teaching studio!

Develop team-building corporate challenges using music to deliver team-building exercises for companies/businesses. Eg: Drumming circle, band in a day, etc.

Develop your own teaching program and resources you can use and sell.
In Conclusion:
There are so many opportunities for musicians to make great money through your music. Each person's success can be directly related to your vision, goals and persistence with which you go about working on your music dream. Make a list of all your strengths and the things your like to do, and then see if there's a way you can do those things AND make great money! (there usually is!)
In making your list, be sure to consider these 5 areas discussed in this article:
Live performance.

Recorded music.

Composing and arranging.

Other monetization opportunities.

Teaching.
So I hope you've enjoyed this blog post on how to make money in music, remember to share this post and leave a comment below. If you would like more ideas of ways you can make money from your music passion, you can download my FREE REPORT here – it contains 141 Ways To Make Money From Your Music Passion!